WD2
(no longer in service)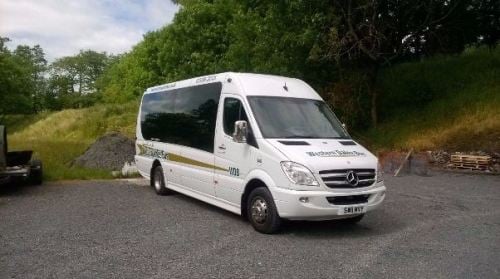 Our Ex Mercedes Sprinter bus!
Entered service for WDB in July 2017
Removed from service April 2019 in part exchange for WD3.
Make and Model: 16-seat Mercedes Sprinter 516 Cdi with manual gearbox
Coachwork built by Unvi, in Spain
First registerod 2011 with 93000 miles on the clock at time of purchase in 2017.
Previously owned by Whitestar coaches in Glasgow.